July 30th 2014
Visiting Rhinebeck for the Dutchess County Fair, take a break and stop by one of Rhinebeck's treasures, Ferncliff Forest on Mt. Rutsen Road. Walk, hike, bike, camp and climb Rhinebeck's #1 free attraction, the fire tower!
Welcome to our home page and like us on our
Facebook page
.
Our pond construction project is been in progress for 7 months. We have cleared 2 acres for our disposal area, dug a very large bowl and about 1/2 of our pond has been cleaned out on moved to the disposal area. So far we have spent $130,000 on the project. We will need about $100,000 more to complete the pond and finish our new 2 acre field.

We will be starting a major fund raiser to complete the project. Stay tuned.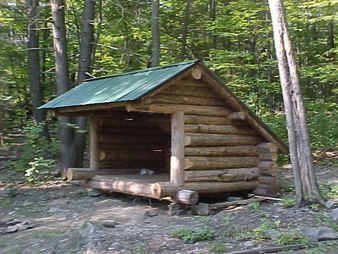 Rhinebeck NY - Ferncliff Forest has been the home of several towers over the last century. Each tower has served a special purpose of its own. The first tower was a stone tower built by the Astors. That tower, now reduced to a pile of rocks perched high atop Mt. Rutsen, served as a point of reference for all who visited. The second tower was erected by the Geodetic Survey to aid in map-making. The third tower was built by the Army Corp of Engineers during World War II and served as a strategic watch tower to provide early warning of attacks, particularly on President Roosevelt's home and planes that could be headed to NYC. that tower sadly, after serving its noble purpose, was deemed unsafe and had to be removed in 2006.


John Ochs came to Rhinebeck in 1942 with 5 other men from the Army Air Corps to serve on the Ferncliff Observation Tower. They manned the tower 24/7 until the day of President Roosevelt death. John never left Rhinebeck and turned 90 in 2007. Ferncliff Forest's newest tower was constructed in the summer of 2007. The tower, a 1933 International Derrick fire tower made of Carnegie steel was moved from its original site in Orangeburg, South Carolina by Mike Vilegi of Thur The Woods LLC, Of Wilmington, NY. The tower offers spectacular views of the Hudson River, Catskill Mountains and the surrounding area. This wonderful gift which can be enjoyed by everyone is 100% complete, but only 65% funded.
We thank the businesses and individuals who have helped to preserve, improve and maintain our forest in the past and look to you, visitors and friends to support in the future. Visiting Rhinebeck, our # 1 free attraction is Ferncliff Forest. Enjoy your stay!
President
Gary McDonald
Secretary / Treasurer / Ranger
H. Knick Staley
Directors
Lance Battenfeld, Jeremy Monaco, Deborah Breen,
Greg Tumolo, Emil Lienan
Support Ferncliff Forest buy purchasing some of our products at :
Cabin Fever
Northern Dutchess Pharmacy
Staley Real Estate LLC
Mac's Farm and Garden
Participate in our annual 5k Turkey Trot every this Thanksgiving morning. Register
here at Active.com